When you think about casinos, chances are you picture the glitzy and glamorous gambling destinations of Las Vegas and Macau. However, as with all things, there is more than meets the eye in the world of casino gaming.
Many of the planet's most interesting and inspiring casinos are actually the smallest as well, and they make for a homely and intimate gambling session. Here are 5 of the smallest land-based casinos on Earth to get you started on the tiny casino trend!
#1: Santa Ysabel Casino – San Diego, USA
This native American-owned casino long held the record for being the smallest casino in America. Santa Ysabel was founded in April of 2007, remained in operation until its eventual closure in 2014.
However, the Santa Ysabel Band of Diegueno Indians-operated casino still managed to rake in plenty of revenues until 2014 as a trendy and unexpected destination for players looking for something different. The Santa Ysabel casino hosted just 6 gaming tables in its time, including facilities for Blackjack and Poker. Fans of the venue are still hoping that it will one day be restored to its former glory.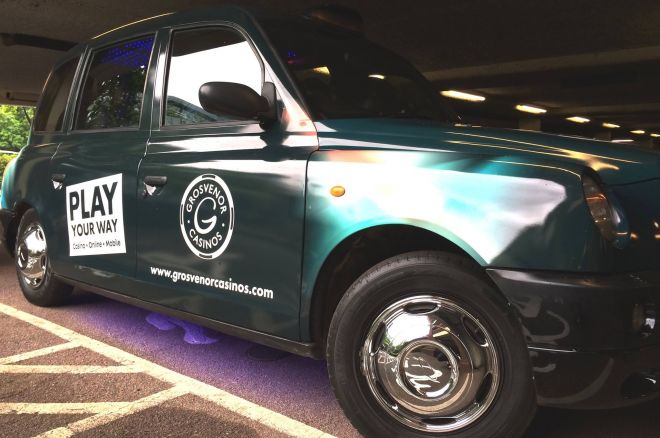 #2: Grosvenor London Taxi Casino
The true smallest casino on the planet has no fixed location and travels around at will. This is because it is situated inside one of London's iconic taxi cabs!
Prominent land-based casino operator Grosvenor launched the unique idea of a casino inside a taxi as part of its 'Playyourway' marketing campaign. The travelling casino offers a cosy and intimate experience, including gaming tables, a croupier, live sports, iGaming services and a mini bar. If only it offered real money Bingo games too!
#3: Casino Palms – La Calypso, Goa
In the region of Goa, India stands a tiny casino that is operated under the renowned La Calypso brand. Casino Palms is one of the main attractions at the La Calypso resort, although its history has sometimes been marred with tepid reviews.
Players have criticized the casino for its small size, limited gambling options and constant crowds. However, its proponents continue to visit it regularly, and it comes highly recommended for anyone who enjoys a snug casino setting.
#4: Deltin Royale – RND Jetty, India
This legal casino cruise ship operates in the Indian region of Panjim, and offers one of the world's most unique wagering experiences. The Deltin Royale ferries players into international waters, meaning that it can bypass India's gaming laws and offer totally legal gambling.
Despite its limited size, the Deltin Royale still packs in plenty of games like Indian Flush, American Roulette, Poker, Baccarat, Blackjack, slots, Casino War and Money Wheel. The cruise ship also boasts entertainment, dining, and opportunities for tourists to socialize together.
#5: North Cadbury Court – Somerset, England
Possibly the world's most iconic small casino is the North Cadbury Court casino in England. This fascinating destination is actually based underground, as its owners converted their basement into a gaming room with a capacity of just 30 players. The casino's offerings include Roulette, Blackjack, Poker and slots, along with an unparalleled experience for its guests.