If you love gambling then chances are you have booked or are thinking about booking a holiday based on what casinos you can visit in the area. However if you are travelling with a partner and children, you also want to spend as much time with them as possible, enjoying some of the area's top attractions, indulging in the local cuisine and just enjoying some down time together.
So what are some destinations that offer you the best of both worlds? Take a look at these top casino destinations that offer visitors so much more than just a good time at the slots: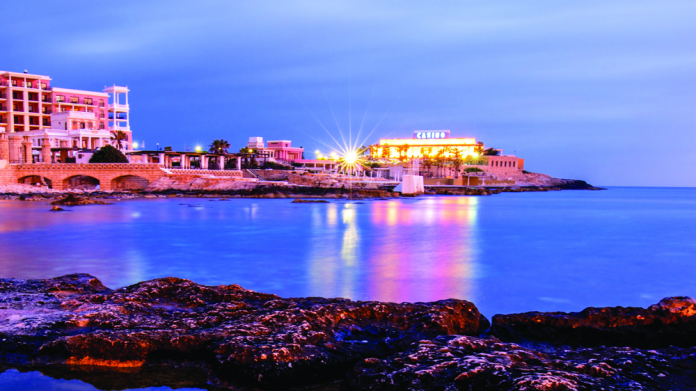 Malta
Malta is one of the best gambling destinations in the European Union due to the low gambling taxes in the region. As Casinos are paying over less of their profits, you will benefit from higher more frequent winnings when visiting casinos in Malta. But this ancient historic island has so much more to offer than just casinos.
Discover the beautiful architecture of the city of Malta or take to the turquoise seas on a sailing, snorkelling or diving adventure. With a range of hotels, guesthouses and B&Bs to choose from, Malta also exceptional value for money, with a variety of ways to get there including very affordable flights.
Aruba
The Caribbean island of Aruba is known as the Vegas of the Caribbean. Here you will find various casinos that are open 24 hours a day, seven days a week, with many hotels also having slots and betting stations in house.
Located in the heart of the Caribbean, Aruba is one of the most picturesque casino holiday destinations. Here you will find amazing beaches, stunning hotels and friendly locals to welcome you to paradise!
There is no better place to forget the stresses of daily life than on Aruba where a relaxed and chilled out vibe is the order of the day. However all this is accompanied by amazing facilities, including lively nightclubs, great restaurants and boat cruises.
Bahamas
The Bahamas and the city of Nassau is another great destination for casino lovers looking for a Caribbean getaway filled with sun, sand and heaps of fun! Bahamas is really easily reached from Florida, making this spot the perfect one for gamblers from the United States. And, as sports betting in the USA is still not legal everywhere, this activity can be enjoyed here too.
You can fly there or make an adventure of the journey by booking your journey on a cruise ship. Big poker tournaments are regularly help in the Bahamas for anyone looking to test their skills or just learn from the best. Famous for its pirate-filled history, Nassau offers travellers all the conveniences of the big city with the natural beauty you would expect of a paradise island.
Morocco
Morocco is a well-known gambling destination with big casinos found in the major towns of Tangier, Agadir and Marrakesh. A trip to Morocco is also not complete with a safari experience into the desert where you can experience a night quite like any other in a Bedouin tent or venture into the hills of the majestic Atlas mountains.