The Types of Different Poker Tournaments
Anyone who's spent any time around poker players or who have enjoyed the game themselves will most likely have heard of Texas Hold'em. It's the most common type of poker in the world, and can be found at just about every casino imaginable, both land-based and online.
But Texas Hold'em isn't the only type of poker out there; in fact, there are dozens of different types, and each one has its own tournament somewhere around the world, similar to the Bingo Canada tournaments held in the great north.
Whether it's for newcomers or poker veterans looking for a new kind of poker to play, these are the most common poker tournaments worth checking out.
The Types
Since the "poker boom" some years ago, a series of new tournaments have hit the scene, and these have quickly grown in popularity around the world. Many of them tend to be online, where a casino will host a live-action hall with a number of opponents from around the world in real-time.
Freezeout: This is the most common kind of tournament that players will come across. If the player busts in a Freezeout, then they're out of the game.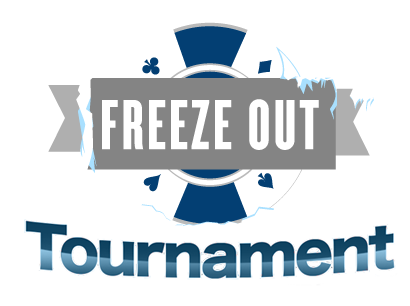 Rebuy: An off-shoot of Freezeout with the same basic rules, except in Rebuy the player has a chance to buy back into the game if they bust within the first couple of levels.
Turbo and Super Turbo: This is poker for the speed-freak. The rules remain the same, but the times are significantly shorter, often between 3 to 10 minutes. It requires a major alteration to the strategy that a player uses.
Guarantee – This kind of tournament guarantees a prize pool, despite the number of players that turn up to lay. Even if there aren't enough players to fill out the pool, the room will make up for it. Also known as an overlay.
Satellite: Instead of playing for a prize of money, players compete for a "free" seat into a tournament of higher status. This is a legitimate way of getting into high-level tournaments that would usually cost many thousands to gain entrance to.
Bounty/Knockout: Here, players will be required to pay a little extra to participate. That extra money goes into a bounty, which then pays out whenever a player knocks one of their competitors out of the tournament.
SNG: These are smaller tournaments that have fixed fields that start once every seat has a player. These are often played between larger tournaments.
Deep Stacks: Players start with a much deeper tack than is considered normal. For example, instead of starting with 1500 chips, there will be 3000.
Shootout: Each table plays until there is only one player left. Then all of the final players from each table will play against each other for the ultimate prize.
Steps: Fairly common online, these tournaments are similar in some ways to Satellite, except they are broken down further.