Like anything in life, getting good at gambling and casino games requires patience, experimentation, and making some mistakes along the way. For the most part, these mistakes should not cause too much of a problem if they're small enough – as long as the gambler knows how to properly budget their money.
Those that are new to the world of gambling can expect to make some mistakes here and there, but it's always a boon to be aware of them before getting started. With that in mind, these are some of the most common mistakes that all gamblers make as they venture into the world of casino gaming.
Giving In To Superstition
Superstitious beliefs have always been a strong force in the gambling world, especially when it comes to concepts like luck. There are a lot of gamblers out there that believe that their luck can be changed while playing, and that if they're having a bad streak, it's because luck wasn't on their side. This is a dangerous mindset that can lead to more losses than wins.
Almost all casino games are built on the fundamentals of probability, meaning that there is always a certain chance of winning and losing. It's important to not get sucked up into the superstitious side of the activity as it's bound to eventually lead to unforeseen losses down the road.
This also leads to many gamblers chasing losses in the belief that their luck will eventually change, but it usually leads to them finishing the day much poorer than when they started.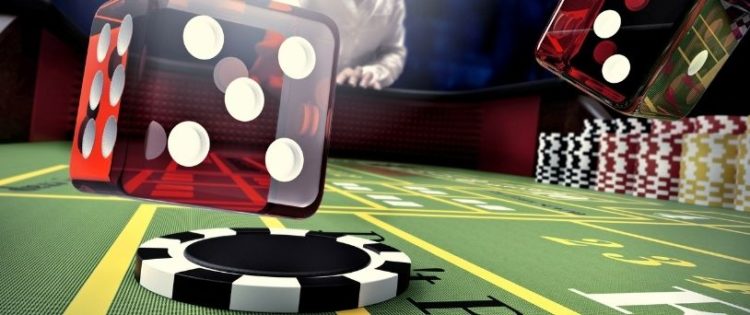 Unregulated Casinos
It can be tempting to join up with a gaming platform because they offer great offers and bonuses, but it's also a good idea to take the time to find out whether they are reputable or not before opening an account.
Regulation is a big deal in the industry, especially considering the number of scam artists that are constantly preying on the uninformed. One common way they entrap their victims is by tweaking the RNG on their games, making sure that the odds are always in the favour of the house rather than the player.
Regulation means that reputable organisations and the government will ensure that all play is fair, regardless of whether you're wagering on poker, blackjack, or at the best NRL betting sites.
Unrealistic Expectations
Another common misconception about gambling is the amount that can be won. While it's true that jackpots can and do occur, winning one is extremely rare. Spending a single night playing a casino game is unlikely to net any income, and instead usually leads to losses. Turning a profit using gambling is certainly possible, but it takes time and dedication, and knowing when to pack up and turn off for the night, and when to keep going.
Many professional gamblers spend many hours at their favourite game almost every day, and it gives them an edge against those that do it every now and again for fun.