As one of the oldest and most popular card games in the world, poker comes in a wide variety of different play-styles, rules, and payout ratios. Most people have heard of Texas Hold'em, as this tends to be the type most often found at both land-based and online casinos.
But poker is a diverse game that invites players of all playing styles, and learning the variants of the classic game is specially popular among those that are looking for something fresh and exciting to enjoy to add to their daily Beteasy NZ gaming sessions.
Texas Hold'em
The most popular variant of poker in the world, Texas Hold'em is a stable of just about every casino out there. The game is most often played at a six or nine handed table, although this can depend on the rules of the casino or poker hall. It's also among the easiest types of poker on the market, and a live game can usually be found with ease online.
Omaha
Omaha is very similar to Texas Hold'em with a few key differences, and is the second most popular variant of the game online, favoured by players that prefer their games that generate plenty of actions. Omaha comes in two main variations: Omaha High and Omaha Hi-Lo. Newcomers will want to learn the High version before moving onto the Hi-Lo as the former tends to be much easier to learn.
Seven Card Stud
Before Texas Hold'em took the throne as king of poker, Seven Card Stud was the most widely played version among professionals. It's often considered a more advanced variant of the game, as there is a lot more information to work with, and many argue that it requires much more skill and strategy in order to win, rather than leaving it all up to chance. Seven Card Stud can be harder to learn, and it may be a bit more difficult to find it online, but it remains a solid choice for anyone searching for a more advanced version of poker that boasts plenty of challenge.
Razz
While not nearly as popular as the other entries here, Razz is still played by plenty of players around the world. It can be confusing at first because it's a low ball game, meaning that the player will want to try and get the lowest value hand possible rather than the highest. Apart from that, it's incredibly easy to learn and should provide countless hours of entertaining gameplay.
Five Card Draw
Five Card Draw is arguably the simplest version of poker around, which is why it's often the variant that new players learn the first. It's a common game to find being played at home or at community centres, and due to its ease of learning, it's the recommended version to seek out when learning to play for the first time.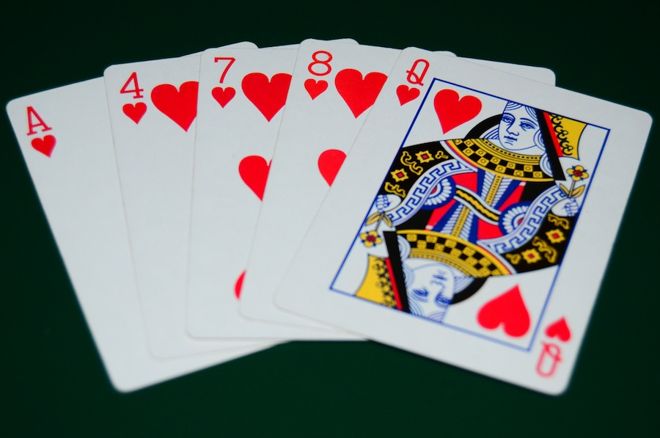 Mixed Game Formats
These are tournaments and events offered by casinos where the different variants of poker are used at once, and will be rotated every few hands.