When it comes to popular physical casinos, most people tend to first think of either Las Vegas or Macau. The truth, however, is that there are brilliant casinos spread throughout the world, and some of the best casinos around can be found in South America. These are establishments that are dotted across the continent, and feature idyllic views, modern luxury, and an assortment of different games for the casino connoisseur.
Crowne Plaza Maruma Hotel and Casino – Venezuela
Venezuela doesn't usually feature at the top of the list when deciding on a country to visit for its casinos due to the nature of gambling within the country, which is regulated extremely strictly by the local government. For those that want to give it a chance, there is no better location than the Crowne Plaza, which can be found in the historic port city of Maracaibo. The venue is sleek, modern, and features a range of different activities, which include a variety of games, such as blackjack, slots, roulette, poker, and more.
Casino Iguazu – Argentina
Argentina is a beautiful and friendly country that everyone should see at least once on their travels, and stopping in at Iguazu Falls is a must for those travellers with an itch for a night of fun. The casino was opened in 1994, and is home to 34 gaming tables, which includes craps, roulette, and blackjack. Along with the table games, the casino houses a Texas Hold'em styled poker room, and is host to a number of tournaments throughout the year, which includes the Iguazu Masters series, which can only be attended through an invite.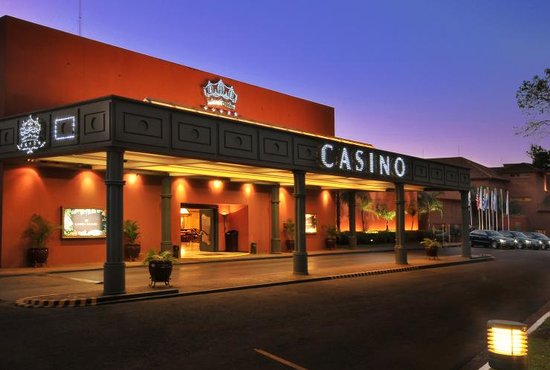 Ocean Sun Casino – Panama
The building that now houses the Ocean Sun Casino was once part of the line of Trump Towers, but it now operated by global chain J W Marriott, and it's among the best luxury resorts that can be found in Latin America. The venue is housed within a 70 story tower that overlooks Panama Bay, offering presidential suites perfect for relaxing, and comes with a choice of 600 machines, 37 table games, a sports bar, and plenty of fine dining eateries and bars that run until the sun comes up.
Sun Monticello – Chile
Known formerly as the Monticello Grand Casino and Entertainment World, the modern iteration was first opened in 2009 with a debut concerting featuring Jennifer Lopez. Since then, the resort has become a popular stopping point for anyone wanting a first-class experience and plenty to do and see. The 5-star hotel is surrounded by ten gourmet restaurants, an evening club, spa, and entertainment auditorium, along with a massive conference facility. Gaming is available in abundance, and poker, blackjack, craps, and roulette can all be found here.
City Center Rosario – Argentina
Argentina boasts another resort in the country with City Center Rosario, which can be found in the Santa Fe province. It's one of the largest casinos on the continent, and comes with a spa, hotel, convention centre, and a selection of different restaurants. The casino also homes over 3000 slot machines, 50 gaming tables, a poker room, VIP lounges, and a range of bars.