Playing Baccarat Like a Pro
Baccarat has long been one of those casino games that is somewhat shrouded in mystery. In any casino that you visit, there will always be the usual assortment of games. Slots, blackjack, Roulette, Poker, and even bingo, but baccarat has long been hidden behind the curtains, in the luxurious VIP room that only a few could ever enter.
For a long time, this was really how baccarat was played. It was, for the most part, a game that was played by the high rollers, and mostly locked away in a room that the majority of casino visitors would never visit unless they were willing to drop plenty of money. Things have begun to change over the years, however, and games like baccarat have become more accessible to the average person. And it's a good thing, too, since baccarat is one of the more enjoyable games that some venues, such as River Belle Casino, have to offer.
Baccarat, for those that are new to the game, deals in cards, for the most part. There are three common variants of baccarat, and depends mostly on the region that you're playing it in. For those that are interested in giving baccarat a try, use these tips to improve your chances of winning.
Avoid The Tie Bet
One of the reasons baccarat is so popular is because that some of the bets involved have very low house edges. Those three bets are Player, Banker, and Tie. Banker, for example, comes with a house edge of just 1.06%, while Player comes in at a higher 1.24%. Compared to other games, those are the kinds of edges that most players dream of.
When it comes to a Tie bet, on the other hand, things are a bit different. Tie bets, in general, maintain a house edge of 14.4 per cent. That means that for every 100 units wagered, you lose 14.4 units.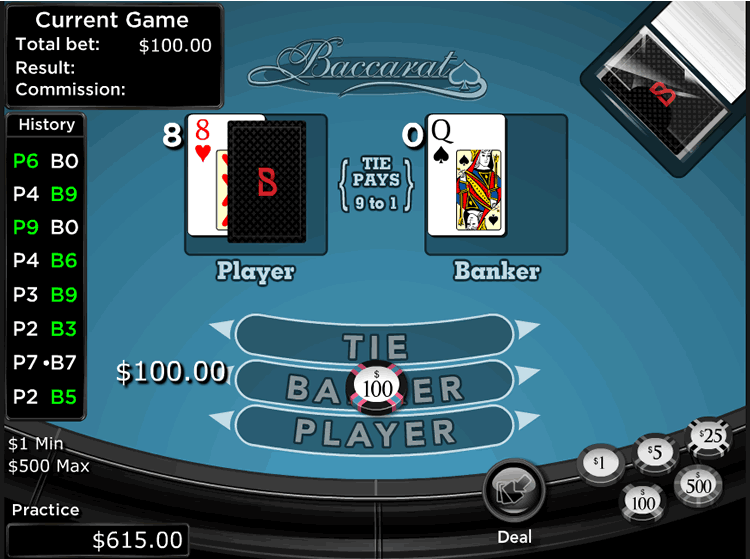 Banker Is Usually The Best Bet
The general rule if you're new to the game is to keep your bets on the Banker. Banker bets win just over 50 per cent of the time. There is usually also a 5 per cent commission rate, but even with the commission, banker is the most profitable option.
Stay With Banker As Long As Possible
Building wins in baccarat means having to follow through with winning streaks. They are important, and they provide the best way to make decent amounts of earnings while playing the lowest risk that the game has to offer. Staying with banker is the best way to build a winning streak. If you find that you are doing well with banker, stick with it for as long as you can.
Be Patient With Decisions
This is one that applies to playing banker specifically, but it's a good way to always keep your nerve when playing. Playing banker will eventually break, but it's a good idea to hold off on another bet until the next decision. Bet on the next decision that is made.