Of all the various casino games in the world, poker currently holds the crown for being the most popular. It's played by countless millions across the globe, and can be found in the most expensive casinos around to the local pub. It's a simple and easy game to learn, but incredibly difficult to master – but for those that have a unique talent for poker, the best place to find real competition is at a poker room.
Poker rooms are halls and venues that are dedicated specifically to pokers and the many amateurs and professionals that devote themselves to the game. For anyone looking to play poker among the pros, these are the very best poker rooms from around the world.
Las Vegas – Aria
Aria is considered by many to be among the finest poker rooms available in the city of Las Vegas, offering two poker tournaments every day, but it's the cash games where the venue gained a particular amount of popular. Here, players can expect to play a number of variants, including no limit Hold'em, Omaha hi-lo, pot limit Omaha, seven card draw, and much more. It's also home to the Super High Roller Bowl, which has won the American Award for Best event in the past, making it a must for any lover of the game.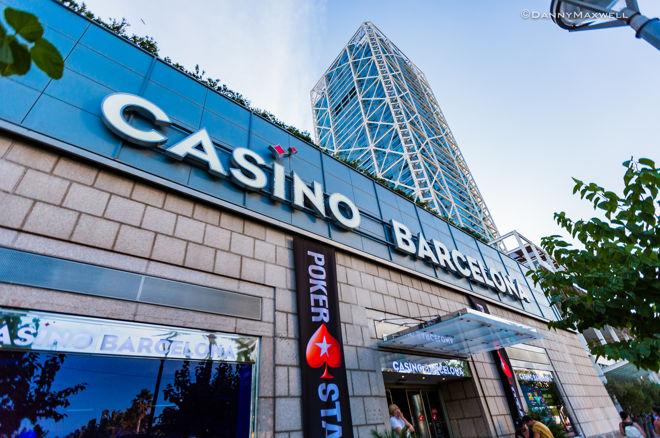 Spain – Casino Barcelona
Casino Barcelona is beloved by thousands of players as it's the host of the famous European Poker Tour, which has made regular stops at the casino since it was first begun. The casino offers it all, giving visitors their choice of any game that they could imagine, but their amount of poker on offer is almost without equal. Players can enjoy pot limit Omaha, Texas Hold'em, and plenty of others. Along with this, multi-table events are common, as well as buy in daily runs, and the massive European Poker Tour, which is one that poker fans need to see at least once in their lives.
Las Vegas – Wynn
With a whopping 28 poker tables, the poker room at the Wynn is one of the most luxurious and extensive, and both tournaments and smaller cash games can be found. Large screens can be found throughout the room, and it's even possible to enjoy sports betting at the same venue. The Wynn Classic series is one of the very best around, where players can find huge prize pools. One of the biggest of all time came to a total of $3.3 million during the World Series of Poker, which was held at the Rio.
England – Dusk Till Dawn
Dusk Till Dawn is a melting point of all the best poker in the United Kingdom, and it's a great establishment to find some of the greatest live poker tournaments around amongst games found online at https://onlinecasinomalaysia.my/video-poker/. Hosting events for more than ten years, DTD is for poker and poker alone, with a variety of cash games on offer, all with different limits. It's also possible to find live tournaments with small buy ins, making for a one-of-a-kind experience.