The gorgeous gowns, the wads of cash and the million-dollar lifestyles… There's something quite intoxicating about a casino that transports you into another world and makes real life something that is the farthest thing from your mind. It's quite intoxicating!
Movies have pretty much the same effect. At the end of a long week, you can go to the cinema, relax into the comfortable chair, snack on your popcorn, sip your drink and become part of the world that is being shown on the silver screen.
There is a long list of movies which have been set in casinos. Here are some of our favourites. Perhaps next time you're looking for something to watch, and feel like a casino-themed movie – you can rent one of these!
Last Vegas
This movie follows four old friends – and by 'old' we mean the years find – who go to Las Vegas to throw a bachelor party for one of the gang who is getting married to a much younger woman. While all four of them don't get along in the beginning – specifically Billy (who is played by Michael Douglas) and Paddy (who is played by Robert De Niro) – they end the film as the best of friends. And with Sam (played by Kevin Kline) trying to sample some of the 'delights' that Vegas to offer and Archie (played by Morgan Freeman) just trying to get away from his son, there are a good couple of laughs to be had here!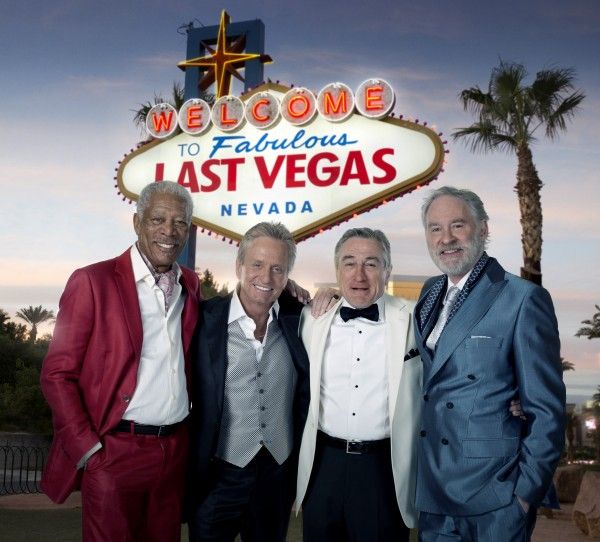 21
On the opposite end of the spectrum, 21 tells the story of Ben (who is played by Jim Sturgess). He is a maths major at MIT who has applied to study medicine at Harvard. However, he is not able to afford the tuition and he needs to impress the scholarship director who – hopefully – will award him a scholarship.
Ben's brilliant maths ability comes to the attention of Mickey (who is played by Kevin Spacey), who is a professor at MIT. He invites Ben to join the MIT Blackjack Club of which a couple of fellow students are members. (Jill, who is played by Kate Bosworth, becomes Ben's love interest.)
The gang goes to Las Vegas, on a regular basis, to count cards and, as a result, take home a lot of money for drawing the best hand. (Ben does this in the hopes of earning enough money for his Harvard tuition.) However, while they are successful for the first couple of times, there comes the point when things don't go according to plan, which results in disastrous consequences.
But we won't spoil the movie so, if you want to find out what happens, you'll have to go and watch it!
There are many, many more movies which have been set in casinos – these are just the ones which have stood out for us. But whatever movie you watch, which is set in a casino, you can be sure that it will be full of plot twists and turns – enough to keep you thoroughly engaged!